Coffee, specifically house-blends and specialties, is becoming the new It thing in Shanghai right now. We are moving into an era where people are starting to realize coffee doesn't only mean Starbucks or Costa, so in light of that trend, Shanghai WOW! brings to you the top 10 boutique cafes you have to keep an eye out in 2015. Cute and charming is a given, but the coffee is the highlight.
CAMBIO COFFEE
Address: 861 Jiangning Lu, near Haifang Lu, Jing'an District
Tel: 182 17013647
Housed in the northern part of Jing'an, CAMBIO COFFEE features some interesting Inca-inspired South American décor, dotted with low-hanging lights, stone walls, and a nice-sized patio. The service is upbeat and engaging, and the atmosphere casual and homey, complemented with ethically-grown specialty coffee from Latin America.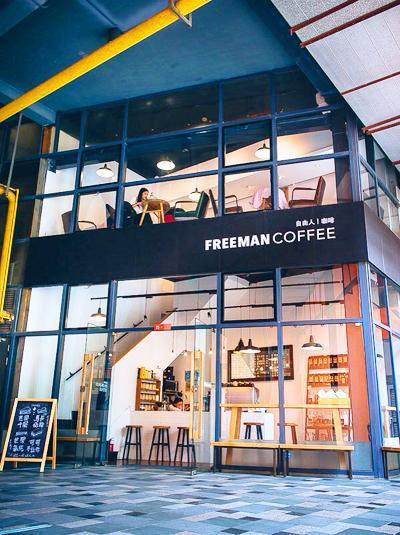 Freeman Coffee 
Address: 15-P Surpass Space Creativity, 140 Tianlin Lu, near Cangwu Lu, Xuhui District
Tel: 021 33676068
Freeman Coffee is located in the Surpass Space Creativity area, channeling a very trendy and careless vibe that reflects their namesake to a T. They don't place any emphasis on fancy barista licenses or over-the-top latte art, what they focus their energies on, are good quality Arabian beans and (obviously most importantly) the taste and texture of their beverages.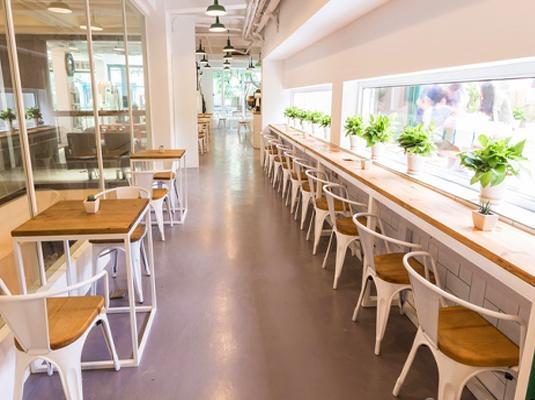 Café Ming Qian
Address: 2/F Fengxian Ting, 218 Fengxian Lu, Jing'an District
Tel: 021 52735855
A coffee academy serving some of the best coffee in the capital is obviously a given. Starting off as a professional roaster company, Ming Qian went on to establish an academy, aiming to spread more awareness, knowledge, and interest for the coffee culture to the inhabitants of Shanghai. Coffee isn't only something you drink from a cup, it's about how the beans are grown, harvested, roasted, and served.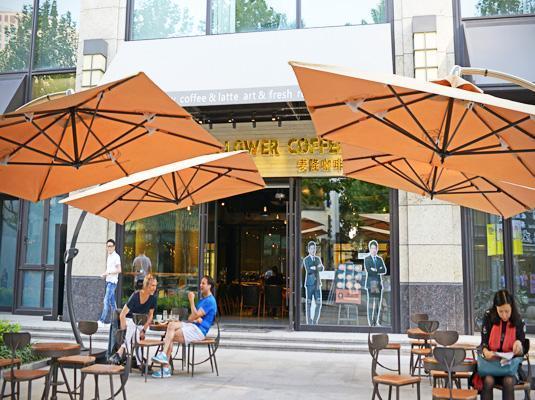 Mellower Coffee
Address: 9 Jinan Lu, near Songshan Lu, Luwan District
Tel: 021 63511079
Mellower Coffee is one of the labels that pay more attention to customer experience and coffee quality, rather than earning a quick buck. They've brought in some of the best coffee machine models in the world, and an A-list barista team consisting of Korean coffee heavyweight Kim Jinkyu and Chinese latte art champion Huang Yan, to work them.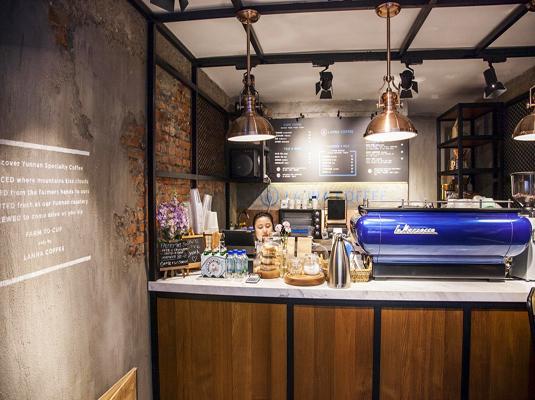 Lanna Coffee
Address: 8 Yuyuan Dong Lu, near Tongren Lu, Jing'an District
Tel: 021 64181377
Lanna Coffee is on Yuyuan Dong Lu, right by Tongren Lu, very humble in size but packing quite the caffeine punch. They spotlight local beans, specifically the premium kind from Yunnan, but also bring in tea and non-blended roasts from all around the world. Expect to fork out between RMB 28 – RMB 80; they also do one of those get an order free when you've purchased five deals. On days with good weather, it's not uncommon to see people spilling out on to the streets to take advantage of the sun.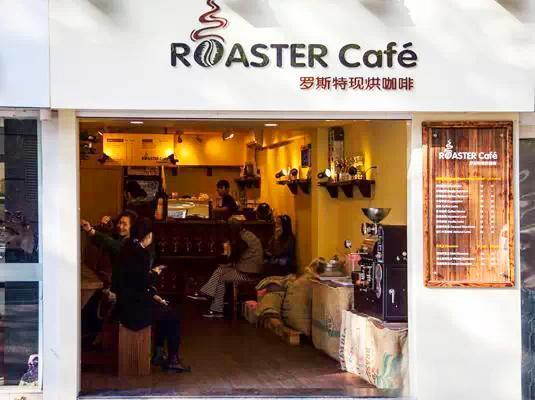 Roaster Café
Address: 4 Yuyuan Dong Lu, near Donghai Plaza, Jing'an District
Tel: 150 00961546
Although sat right next to Lanna Coffee, Roaster Café caters to a different sort of ambience and taste. All coffee are roasted freshly in-house – a drink will set you back anywhere between RMB 14 – RMB 25, a hot chocolate RMB 20 – RMB 23; pretty affordable given the location and quality.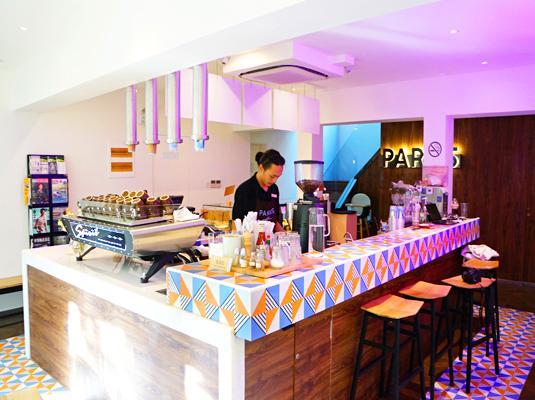 Paras Coffee
Address: 55 Shanxi Nan Lu, near Xinle Lu, Luwan District
Tel: 021 64339796
Paras Coffee is owned and managed by a pair of sisters, sprawled out ala comfortable, loft-style manner in a beautiful old villa. The venue features an open bar concept, mingled with a kaleidoscope of tiles and punctuated with a neon "Hello Good Day" sign for a trendy, vibrant space. Their angle is Italian coffee – using only fresh Meiji milk and Arabica coffee beans.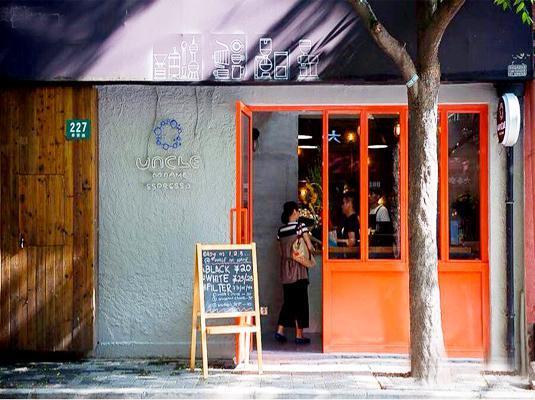 Uncle No Name Espresso 
Address: 227 Fengxian Lu, near Nanhui Lu, Jing'an District
Tel: 021 62361220
Newly opened some time last September, the coffee shop has already attracted quite a sizeable amount of attention from within the coffee industry; that itself speaks volumes about the quality here. Uncle No Name Expresso's owner hails from Australia, stating that he doesn't qualify himself as a "coffee professional". It was simply his love and passion for the beverage that pushed him into opening up a café, one that is fast rising to become one of the go-to spots for caffeine addicts in the city.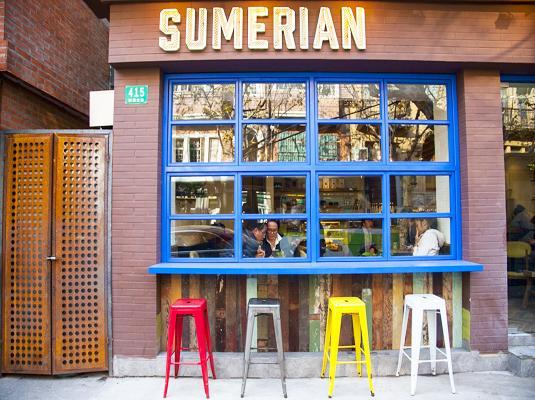 Sumerian
Address: 415 Shanxi Bei Lu, Jing'an District
Tel: 135 64755689
If you don't know who or what Sumerian is, then you're totally out of the loop. The café on Shanxi Bei Lu enjoys a bit of a cult following, being one of the rare few coffee shops in Shanghai that roast their own beans and create their own blends. They specialize in a range of rare Ethiopian coffees and are staffed by professional baristas, who are more than happy to have a chat. Try their Nitro – an iced coffee with a kick, poured out of a beer keg with light carbonation and enough caffeine to send you buzzing.